ACCESSORIES FOR YOUR FTTx NETWORK
Unique products ranging from Street Cabinets and Connectors to Manholes and Tools.
– Micro cutter
– Cutters
– Tools box
– Pipeplough
– Beveler

– Micro Flow
– Mini Flow
– Multi Flow

– Port Reducer/Minifold
– Branch-Off
– Pull-eye
– Reifer
– Trace-ball

– Manhole (PC)
– Manhole frame
– Vagina for micropipes
– Reducer
– Covering

 – Straight connectors

– Reducing connectors

– End connectors

– Gas connectors

– Split-end connectors

– FPT-DW-1
– FPT-DW-9
– FPT-FN-1

– Indoor cabinets
– Outdoor cabinets
DIRECT BURRIED MICRODUCT CONNECTOR.
PUSH -FIT design for quick and easy installation and disassembly.
FPT connectors are resistant to pressures used for blowing cables through microducts and provide protection from dirt and water. All connectors withstand 1,35 bar external water pressure.
Form more details please see product specification or/and contact our sales team.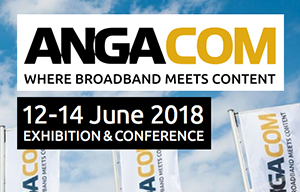 ANGACOM – is Europe's leading business platform for broadband content. Among the 460 exhibitors from 37 countries are telecom vendors and network operators .
We look forward to welcoming you at  GM PLAST booth E40 / Hall 7.